MEDIUM MOIRÉ BLENDED SQUARES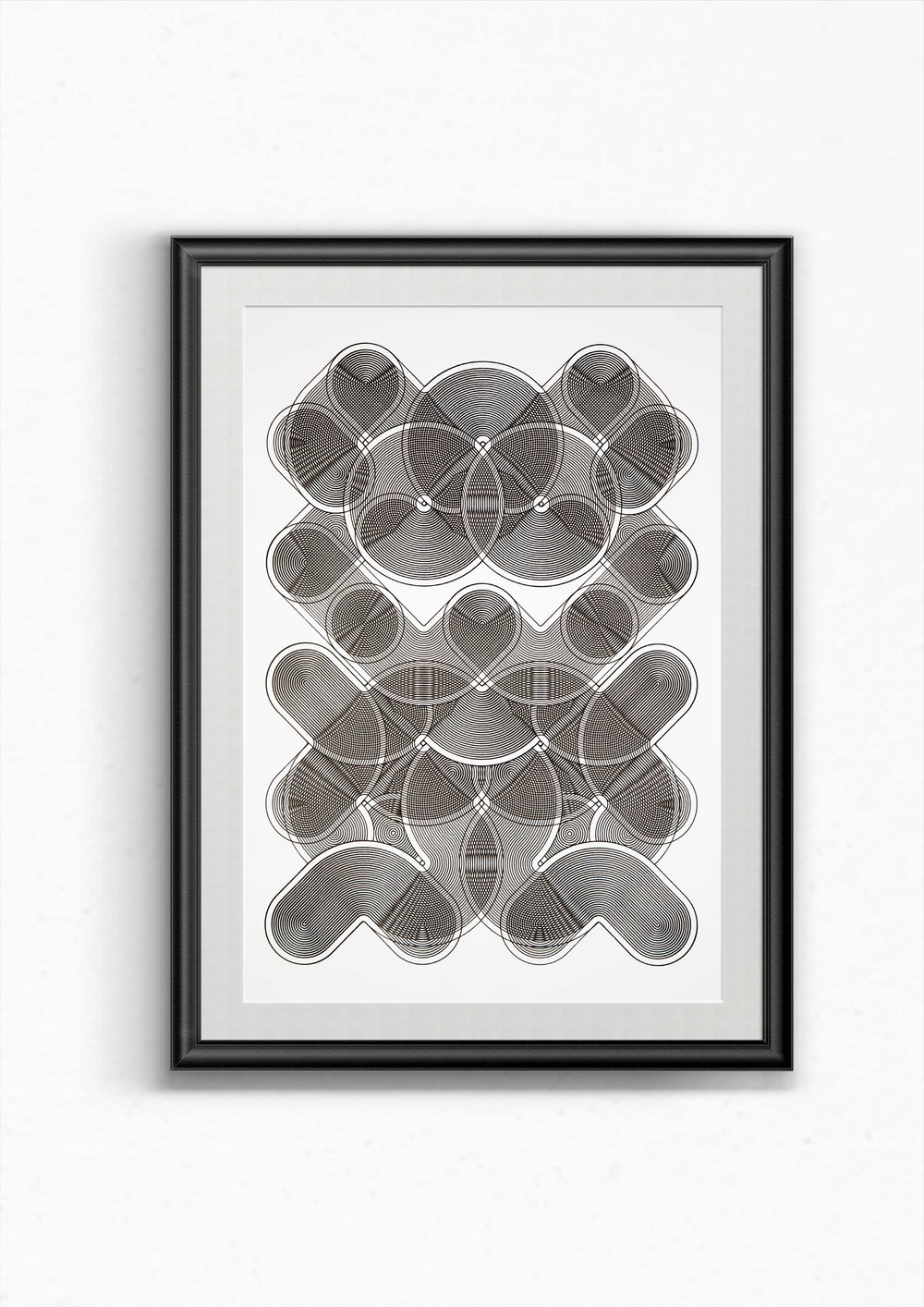 A composition inspired by both modern tiling algorithm and ancient Arabic patterns.
The moiré effect is made by plotting the same design a second time but flipped.
EDITION: 3, numbered and signed
REFERENCE: 2023-05-13_BS-LHLX0FN1
PLOTTER: Custom made Pen Plotter
PEN: Sakura Pigma Micron fineliners 1mm
PAPER : Fabriano White White
PAPER WEIGHT : 300g/m2 / 100lbs
SIZE A2
PAPER SIZE: A2 (420 X 594 mm / 11.7 x 16.5 inch)
SHIPPING :
The piece will be shipped *rolled* in a strong cardboard tube and is intended to be framed once received.
- France (24/48h) = free
- European union (+UK) : STANDARD (6/12 days) = free
- Europe (non EU) : STANDARD (6/12 days) = free
- Other country : Colissimo (12 days) = free
Not framed

framed

Sold out